Is Online WHMIS Legit?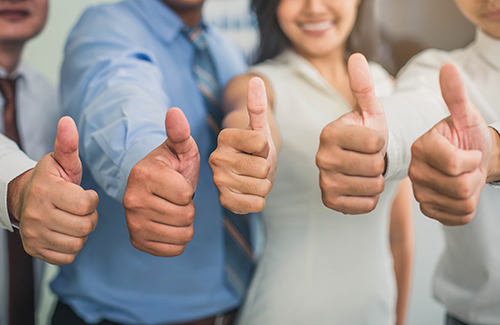 Online WHMIS training, like many educational courses these days, seems like it provides many benefits. When you conduct an search online for WHMIS training or WHMIS certificate, you will see quite a variety of options for web based services that allow you to take their courses online. In fact, these days you may have to scroll through a lot of search results to find a place where you could go to even find a WHMIS workshop that has a face-to-face trainer. Your employer may even require you to have WHMIS training, but not have a standardized program in place for you to take, leaving you to find your own provider.
At the end of the day, what is required of both employees and employers is that they can adequately provide proof that WHMIS training was provided and a level of understanding was achieved. This is a legal requirement from the government of Canada, overseen by Health Canada.
The WHMIS system itself is made up of a large variety of important definitions and details about controlled products, many examples of material safety data sheets, symbols for hazardous chemicals, emergency protocols, and more.
If you are a worker in a place that has controlled products like chemicals, you will need to understand how to read a WHIMS label. Labelling consists of specialized wording and symbols that are easy to understand even if language is a barrier. Knowing the hazards of the products in your workplace, as well as the emergency protocols specific to different chemicals or accidents, should they occur, is important for your safety.
This vital information can mean the difference between life and death and so it necessary to ensure that the knowledge has been delivered in such a way that it is retained past the end of the course. It can be challenging or even overwhelming to find the information yourself, let alone ensure it is from a qualified source.
If a local representative of Health Canada, such as a health and safety inspector, comes to inspect a workplace, they must have a way to discern that workplace protocols are sufficiently in place and that adequate training has been done. One way to show this is to be able to produce a WHMIS certificate of training completed by a recognized provider. Although a certificate is not required or standard issued by Health Canada, workers must be able to show proficiency in knowledge of the risks and hazards of their workplace. Instead of a lengthy on the spot line of questioning by an inspector, it is much easier for WHMIS service providers to give you a certificate.
A WHMIS certificate from a qualified provider will show that an employee has completed training and successfully passed a testing process. A recognized certificate will have a test date and test score, if applicable, along with the WHMIS training service provider's details to help an inspector or official validate if the training was provided by a qualified educational organization. The validity of the course can be easily verified using such a document, giving employers and employees the peace of mind and confidence to do their jobs.
So WHMIS training is required by government, but it is not government-mandated how one receives that training.
Online training is recognized today as being able to deliver similar quality, or even higher quality, than in-person training from a live instructor. Online training is convenient, comfortable and accessible, meaning there are very few physical barriers to taking a class because in many cases you don't need to go out of your home or workplace to get training.
Online training means that students of different abilities can go at their own pace, instead of faster-learning students feeling held back and students who prefer to learn at a slower pace feeling rushed. Frustration experienced by students with either type of learning-style preference deters their ability to take in the information required. And while some people may be intimidated by a computer, some people may be just as intimidated in a classroom environment.
In an online WHMIS course, students can take in the information in many ways. Modules are often able to offer visual and audio components, as well as being interactive. One may see an image of the WHMIS symbol for flammable substances, while also listening to the audio narrative describe what they are seeing in detail. The ability to learn information this way creates strong association and recall, and can be just as effective as sitting in a WHMIS workshop and listening to an in-person instructor say the same thing.
Online training stays up to the minute accurate. Despite best efforts and trying to utilize the most informed practices to date, classifications, symbols and labelling requirements may not be consistent depending on which province or region of Canada you are in. Even national or internationally agreed upon standards can change and be replaced by an updated version. Qualified online WHMIS training is able to stay informed of such changes and updates to ensure that when you take your training it is current and if there are ever updates needed to your training, you or your employer is notified.
Costs of online training are often considerably lower than live-instructor training and some people may think that this is the biggest reason online WHMIS is so popular. This may be true depending on the cost of each delivery option - but it is not the real reason online WHMIS is so popular.
The real reason so many training options can be found online is that online WHMIS training works. It is simply very effective at providing easy to understand information about health and safety hazards present in the workplace. The online testing process gives an immediate opportunity to prove that knowledge was retained and any incorrect answers result in the opportunity to correct relearn the material immediately.
Both online WHIMS training or WHMIS workshop options can be legitimate solutions to make sure you know what you need to know about WHMIS. For any individual worker or employer, it comes down to what is the most convenient, affordable, and proven method you know you provide you with the highest quality outcomes.
Choose the WHMIS option that is best for you. And if you still have questions call or email us, we can help.

Home
/
Articles & Resources
/
Is Online WHMIS Legit?